Donation of 20 million yen toward emergency earthquake relief in Turkey
February 15, 2023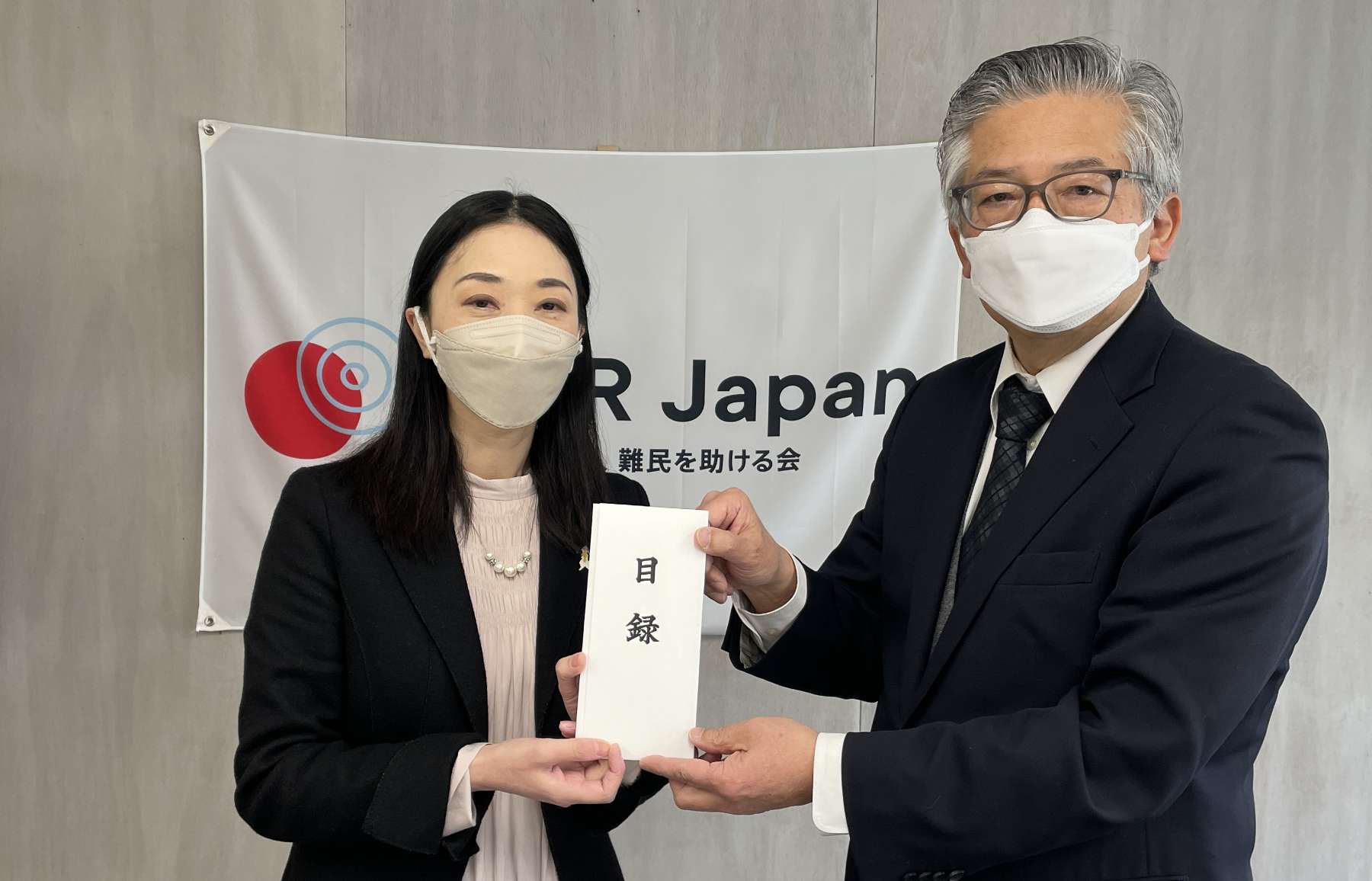 Tokyo / A donation list is handed over to Yuki Yoshizawa, acting secretary general (left in the photo), by a representative of Shinnyo‑en.
Following the February 6th earthquake in Turkey and Syria, which took many lives and caused extensive damage, Shinnyo-en has donated 20 million yen towards emergency relief efforts.
Shinnyo-en and its community began offering prayers on behalf of victims upon hearing of the earthquake. Shinnyo-enʻs donations to relief efforts were delivered through three avenues. A donation of 10 million yen was made to the Turkish Disaster and Emergency Management Authority (AFAD) through the Embassy of the Republic of Turkey in Japan. Another 5 million yen were given through the World Food Programme in support of humanitarian efforts in Syria. Shinnyo-en also offered a total of 5 million yen to the Association for Aid and Relief (AAR) Japan, which has been offering ongoing assistance to Turkey.
Shinnyo-en will continue to respond to ongoing relief efforts with assistance as we are able.
View more news and events